Didar Masifi
dmasifi289@yahoo.ca
For my newly born nephew who may arrive today
This week while so busy with my daily routines I left with no topic to write about. And as long as writing gives me such a vivid pleasure finding a topic never gave a headache before. People say more read and less write is the best way to get shut up and live in peace. But in the most cases the full-time writer turns to be the same full-time reader who flips his/her mask. And please donít ask me how he/she manages that. Additional to that I can tell you one thing which is any full time reader finally will end up with writing and one day has to erupt like a mountainous volcano. So without emptying process he/she will burn himself or herself by his or her own burning lavas. And for sure you know the degree of temperature of lava.
It is just a hell!
My dear readers please again donít ask me how a writer survives in that hell because I too have no clues, but guess that he/she has a spirit made from lavas. If you believe me here is your diamond, so you can give this precious cooled down stone to your beloved one if have one or you can wear it yourself if you wear the one.
I should have not left without topic as I said before especially in recent time where many things are happening simultaneously. Things are matters if you think more internationally or others if you become just a nationalist person and which in this faraway land is more like spending time forgive me to admit that. Because the western style of life at the end will put you down if you think too hot. So you will end up just like me without topic to write about.
For instance somebody says here is a topic hearing the Kurdish in the U.N. for the first time and also seeing the Kurdish in the White House for first time.
Then I respond well done buddy, but you go first!
The First Time, this lovely time phrase beside what comes after of it is always fascinated me. However, the thing which comes after must be totally positive and acceptable by all. Therefore I admire those people who put their first time remark on the pages of history. Despite of who are they and where do they come from.
I think I still have a problem, even with your help my buddy reader. Look! The world is sinking under floods of topics, but still I have no one.
Please, give me a hand before I would drown!
Oh! You are telling me to read more!
Thanks buddy!
Unfortunately, this damn thing has become my habit since the day in which I smelled a peculiar heavy odor from a torn out page of an old fantastic book.
Iím a hundred per cent agree you with about the effect of reading on what do we need to write about. But I can tell also that in the early ages writers did pondering instead reading. And there were times in which I tried their sophisticated experiments and frankly it worked for me, moreover they were fruitful. One day I saw a gigantic letter swaying on the surface of the ocean just like a cruise without a captain; a large swan.
Oh! You need me to tell you the name of that letter. I say no so can I keep that secret and would you forgive me of being ungenerous? Or in another word the politiciansí like act, because in this paragraph I see myself just like them. And doing exactly what they do, telling you about something, but not showing it to you!
So let us leave that for a moment because at this very moment I think Iím ready to have a topic, and leave you in peace after a page of boring words.
Oh! You like my writings, thanks any way.
Iíve got energy my energy back also ready to start.
Before sit down on the disk where Iím sitting to write these words a saying by Miss.Condoleezza Rice hooked my attention. It was written on a board hanging on the wall and I just passed by hastily to save some time and also find a place on computer to check my e-mails and write something.
"But I can honestly say that without Mrs. Parks, I probably would not be standing here today as Secretary of State." Condoleezza Rice quoted.
Before goggling Mrs. Parkís name I had no knowledge about her death a few days ago. Like King and X, Park is a bright name that shone the darkness era of the fifties and sixties crisis in the most power county. Mrs. Park was a brave civil right activist and who one day was the first black person to refuse giving her seat to a white man person. She died at age 93, old enough to be totally known by all of us, a person of two centuries. And Miss. Rice is also totally right in her saying. So whatís left for me to right about?
Mrs. Park is so well known to be a topic for an ordinary writing by an ordinary person like me who love to see a black savvy woman not only as Secretary of State but on the top of power.
Rosa Park couldnít make it to be my topic, now I keep myself a minute silence to honor her and leave her in peace.
To write about somebody, first you have to search her/his personal life and I donít bother Mrs. Park for that; she needs absolute rest.
Oh! I do apologize to keep you here so long without telling anything useful, but I promise Iíll shortly come up with my topic. Here you go I chose one, the November, the month in which I was born. To be more exact the November, 07th my first day of life.
Donít you think this would be a good topic not so boring to read; something about another personís birthday. O.K I changed my mind. I donít take your time and I bother myself either. Iím not writing about my birthday.
Instead I make this diagram as being so happy to wish myself happiness in that mysterious abyss below in between which I just fell down!
=The Past
=The East. The November 07;
=The Bolshevik Revolutionís day.
<![if !vml]>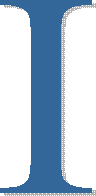 <![endif]>
$The Future

$The West

$The Seven Eleven Store


Hey buddy, send me a Birthday Card!